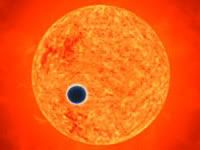 T
his is an email that i got from an iranian man who has been living in Canada for a year. he thinks that Despite the Mullah Regime, living in Iran will bring the most joy to every single Iranian. his point of view is so interesting to me.




"...Being in Iran will bring the most joy because its the only place where you are just like the others. You have the same ideas, thinking methods, looking, feeling, heritage, and many and many other overlaps with your own people. Being in a foreign country might help you to make more money and be free. But, think about it, if you come here, you will be like a flower that has came to another place with a completely different climate. You will soon deteriorate in this climate. Everyone feels, acts, thinks, works, and lives different. They don't understand you. You are not important to them. But, I confess that you are right about the government and poverty over there. And I confess that I can't stand living over there. But I always have a strange feeling that persuades me to come back to Iran.

Now, about why are Iranians so unique, I must confess that I don't completely understand. Iranian friendship and relations are always more powerful than here. People really enjoy being together. uncles, aunts, grand parents, and the rest of the relatives enjoy being together. They spend more time together and don't feel as lonely as people in foreign countries. Many people commit suicide over here for the lack of somebody to care for them. Many parents kick their children out at the age of 18. Many children get rid of their parents by putting them in nursing companies when they get old. Everyone feels a lack of love, and group life over here. Everyone is lonely. If many girls in Iran escape from their home, many parents kick their girls out over here..."