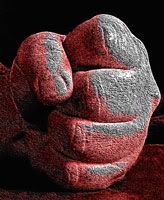 H
e must be about 56 years old. sits at his desk as the manager of his small company, it's not more than 1 month that i started working there as a part time job, he doesn't know me well yet, but it doesnt stop him from talking to me about anything..
he : ( ... yeah, thats how the situation here is, there's nothing here for youth, no future, nothing, those who have good knowledge never stay here, they immigrate to other countries, why should they stay? young people in Germany can spend 7 Euro to go to a disco and dance and have fun for few hours, but what about iranian young girls or boy? what can they do with 7000 tomans? where can they go? or, someone who is graduated from university can get a car easily, he/she has thousands of euros salary per month, but what about here? they cant buy a 60 square meter house even if they save all their monthly payment for about 20 years! )
i didn't answer him, i knew he was right so i just smiled and looked at him, but i really felt a GREAT desire in me to shout at him " Stop it! ". i cant stand it anymore, these kinds of comparisons, why don't they keep their experiences for themselves? why do they tell us about what they have seen in other countries? about the easier and more relaxed life. don't they know that we will hate our stressful boring lives if we know there are better situations in other countries? specialy that you hear this sad repeated story everyday!
Now that we have to live in this sh*t mullahs did to iran!! it will get more difficult to stand it when somebody keeps telling
" poooof! what a bad smell, do you know there are some people in this world who don't have to be in bad smelling rooms? do you know there's something called nice smell? do you know you are poor? do you know... "